---
Cambridge Parker's Tavern at The University Arms Hotel
---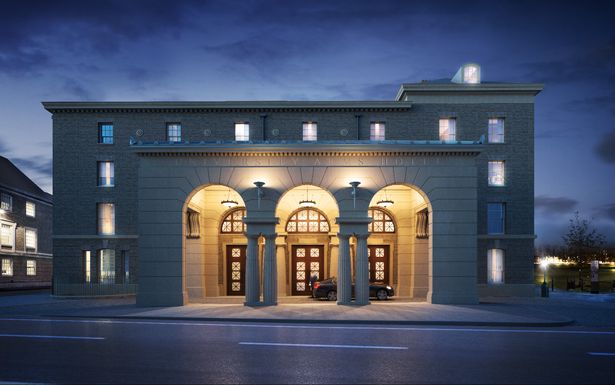 ---
https://parkerstavern.com/
During 2018 one of the projects I have been working on was as a consultant at Parker's Tavern, the stand alone restaurant at The University Arms Hotel Cambridge, setting up the training for 110 team members of both front and back of house staff. This covered restaurant, bar, lounge, room service, afternoon tea and events training programmes pre-opening and through the first opening months. The hotel opened on the 1 August 2018 and has been awarded "Best City Hotel" by the Daily Mail's "Hotel Inspector" and was, in October, the Best City Hotel of the Year according to the Sunday Times "Best Places to Stay: 100 Top Great British Hotels 2018".
To work on a reinvention of one of Cambridge's most iconic landmarks alongside Michelin starred Chef Director Tristian Welch has been a privilege and a very exciting journey. The hotel has been re-created over three years by architect John Simpson and interior designer Martin Brudnizki. It promises to have a very long and exciting future in Cambridge as it's most luxurious venue to date.
I am delighted to be part of the great opening team who have received a number of amazing awards already. We have been honoured by the Daily Mails Hotel Inspector (see image or click here to see the article on their website) and with Best City Hotel of the Year in the Sunday Times Best places to stay: 100 Top Great British Hotels 2018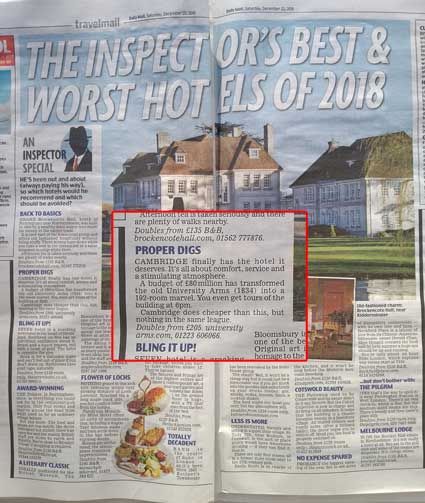 .
We have also had some amazing reviews in the folowing publications - click the title to see the review:
Independent Online;
Gay Times Online;
Evening Standard;
Mr Porter;
Instagram.
This has been the biggest hotel refurbishment (outside of London) to open this year! All the hard work has paid off. Praise indeed!